If you want to do something new and different in the new year….try birding!  Yes, it's called birdwatching by most…but, "birding" is such a better word to describe such an active pursuit that takes you out to excellent places…on foot.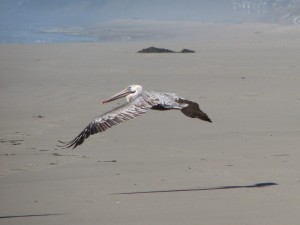 A great way to start is to take a class through an adult education provider in your community. Or, be brave and show up at a local bird club walk. You will improve exponentially by birding with excellent birders.
I resolved to spend 10 minutes each day at my home observing birds during 2011. It was a great exercise and I really got to know "my" yard birds. They are fascinating in their own right.
Regardless of how seriously you wish to pursue this hobby, know that you are in good company. Birding is the fastest growing sport in the United States.
An amazing internet resource for birds in Monterey County has been compiled and is available for your use at this link.  Use the photos and comments on this list to become a better birder….Or, search for a good list on the internet for birds in your county or region.