After watching two 10 year olds scamper around the Monterey Bay last week I can say with certainty, I'm not fitter than a 5th grader!
I must admit I was skeptical as two seemingly reasonable adults insisted they bring their daughter and her friend….both age 10, on our challenging 40 mile trip, Walk The Bay.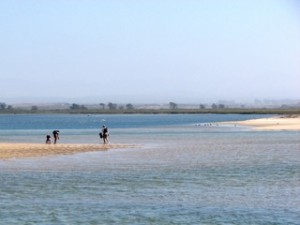 However, I am now a convert and must say that the two girls were delightful walkers, filled with curiosity and enthusiasm. They never stopped moving or playing the entire trip. It was great to see my favorite walk from a fifth grade perspective.
I would still caution parents that only the fittest and best behaved children can expect to complete this journey. Physically, most anyone can walk from Santa Cruz to Monterey, but, mentally, the walk is tough along many miles of empty sand and dunes.
Thanks to this intrepid and adventuresome family for taking a risk and educating a skeptic!