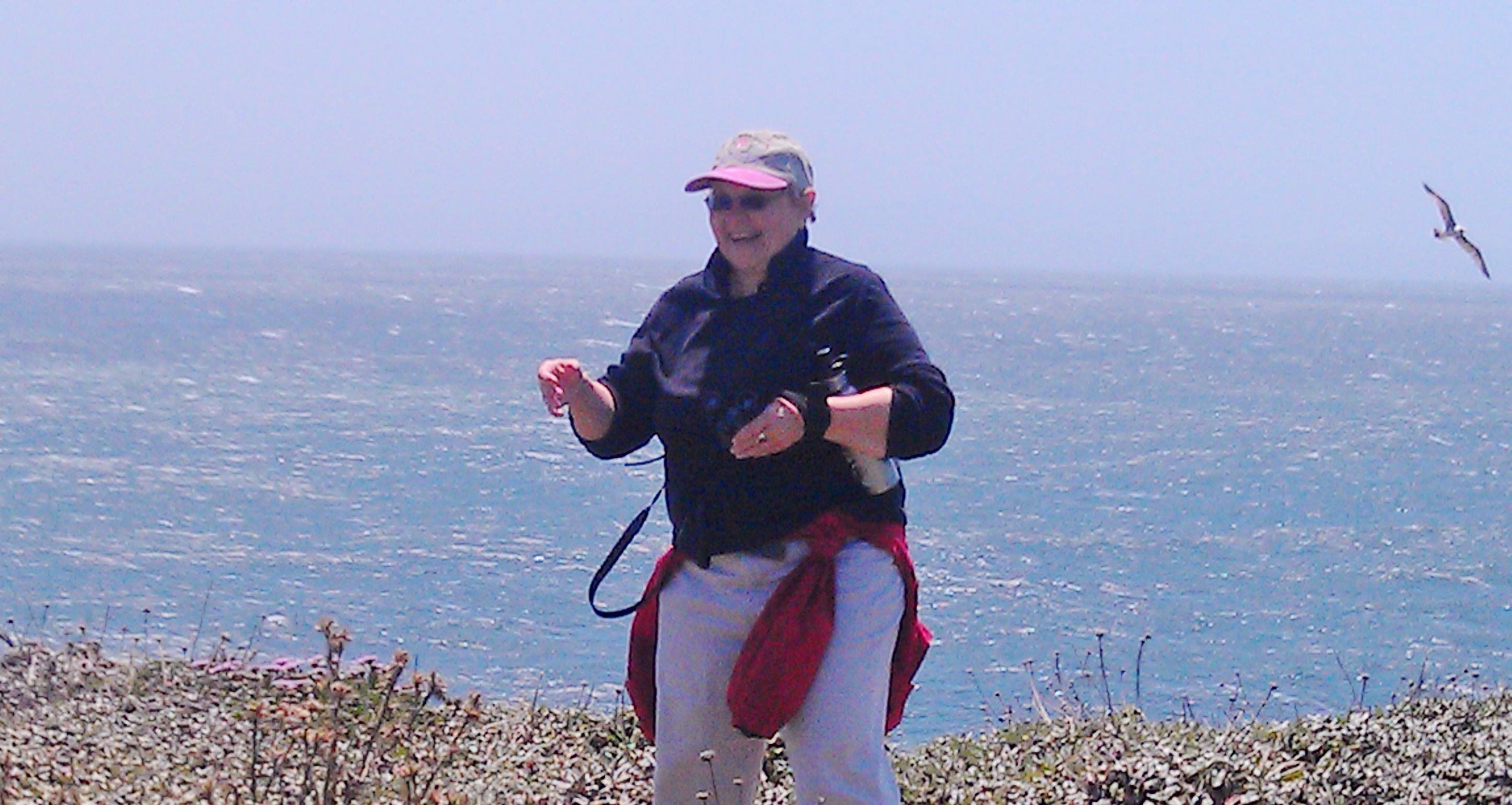 Originally from Chicago, Marie Henley is now a long-time resident of Santa Cruz and has a working lifetime in the Travel industry. She started out of college with Pan American Airlines, which gave her her first taste of traveling the world. That taste was life changing for her. Travel and the experiences that came with it opened a new life and a new outlook on the world. Any notions she had about different people and different countries became muted by the real fact that most of us are just the same. We all want to be happy, fulfilled and contribute in whatever way works for our lives… "My mission has always been to educate through travel, not only others but myself."
Through her own walking/hiking experiences in Nepal, the Southern Pantanal of Brazil, Kenya, Tanzania and other locations, she believes in the value of slowing down, absorbing and appreciating all that is around her. "It is good for the mind and the heart." She feels very fortunate to live in a beautiful and diverse area, the Monterey Bay, and excited about sharing it with you.
Marie comes to Slow Adventure with a wealth of experience.  She has been an International Travel Consultant for 25+ years, leading groups around the globe with a special emphasis on Africa and Europe.  She is also an amazing organizer, serving as a facilities and event coordinator at many Bay Area firms, including the University of California at Santa Cruz.  She also loves the Monterey Bay and the California coast, serving as a volunteer docent at the Monterey Bay Aquarium for the past 10 years and as a Marine Protected Area Ambassador.
Having known and worked with Margaret, the founder of Slow Adventure, for a number of years, she is eager to continue the success and growth of Slow Adventure.   Besides the breathtaking natural beauty of the coast, there is always so much more to see and experience, and this is her challenge: to help you see and experience more of what our coast has to offer.  Of deep importance to her is education in the diversity of wildlife, both in and out of the ocean; the ocean's health; and environmental impacts on our coastline. With great respect for Margaret, she will endeavor to honor Margaret's appreciation in coastal birds as well!
"I look forward to meeting all those who want to experience our northern California coastline and to explore the exotic and exciting Dalmatian coast of Croatia. There are even some new adventures in the works.  I am committed to giving you a greater appreciation of nature's inherent wonders and a Slow Adventure of a lifetime!"