We love hiking along the beaches of the Monterey Bay all year round. So, giving one morning to help clean a beach, is really the least we can do.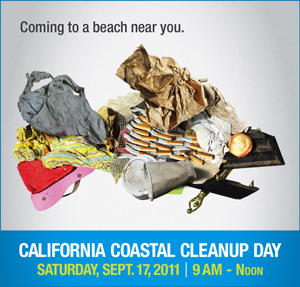 I'm happy to report that Slow Adventure is teaming up with Save Our Shores on International Coastal Clean Up Day – September 17th to clean the Salinas River Beach….starting at the Sandholdt parking lot in Moss Landing. Please join us at 9am and experience one of the most beautiful and remote beaches along the Monterey Bay. For more information, click here.
Bring your own bucket or container, a pair of gloves, and your enthusiasm. You'll have a great time and the Monterey Bay will be a better place because of your efforts.
If you can't join us….check out this website and find a beach or river near you and volunteer.